The Tiny Little Wallet definitely fits its moniker. This absolutely minimal slim wallet is nothing more than just an elastic band that makes a strong statement about your minimalist lifestyle. While it is more minimal than most minimalist wallets, it offers a feature that most slim wallets don't – a storage space for coins!
Those who adhere strictly to the minimalist wallet lifestyle store nothing but just a few essential cards in their slim wallets. However, most do keep some cash even if it is just for emergencies. Depending on your lifestyle and where you live, even coins may be a necessary evil.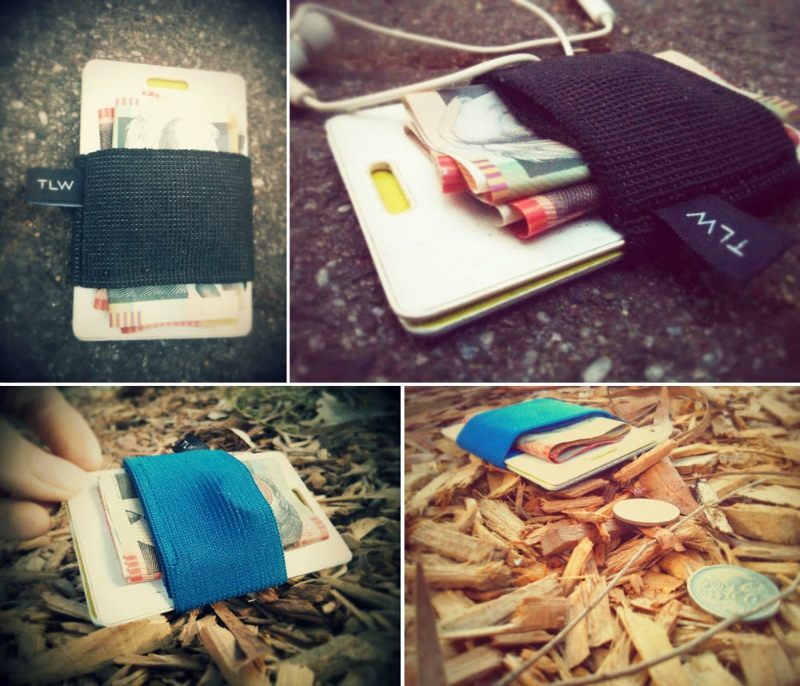 While most of us minimalist wallet users don't carry coins in our wallets, we often have a few rogue coins that we religiously dump out of our pockets at the end of the day. Therefore it makes sense to have an emergency storage space for a couple of coins rather than to have them jiggle in our pockets.
The Tiny Little Wallet cleverly incorporates a small coin storage pocket in the elastic band itself. It adds virtually no bulk to the wallet itself so it doesn't feel like wasted storage space and unnecessary bulk when you don't make use of it. There is also an additional slot within the band for your folded cash. By adding these two spaces, the Tiny Little Wallet has managed to create 3 separate compartments to organize your wallet.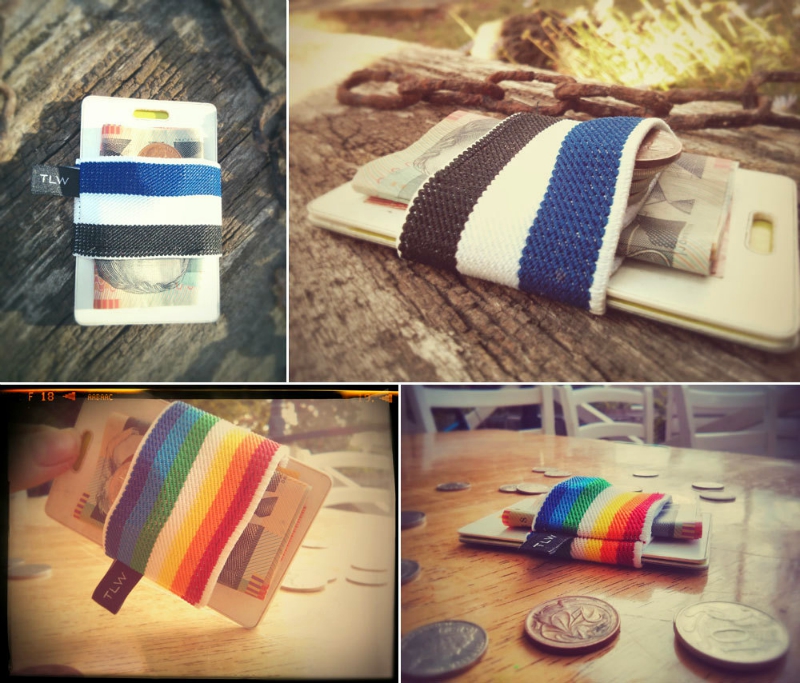 The Tiny Little Wallet is essentially a plate wallet but minus the plates. Your cards go into the center of the elastic band and you can store 6 cards or more. More cards does mean an ever expanding wallet so we like to keep ours to no more than half a dozen. The Tiny Little Wallet is available is several different colors and designs.
Where to Buy Tiny Little Wallet
Tiny Little Wallet
Tiny Little Wallet. A minimalist wallet for all your essentials. Perfectly simple, with a place for cards, bills and even coins!
Buy from Etsy