The Nooka Asset Organizer is supposedly not a wallet. It is supposedly a system of containers that can be adapted to the needs of the user – whether it is for cards, cash, licenses, or photos. That sounds pretty much like a wallet to us regardless of what Nooka calls their made from soft silicone rubber non-wallet.
We have to admit that the use of soft silicone rubber does make the Nooka Asset Organizer feel like no wallet we have ever used. The asset organizer part comes from the fact that the wallet has a three compartments, or rather, it has a removable modular silicone rubber pocket insert that can be used to split the pocket into three separate compartments. You can remove the insert and just have one large compartment.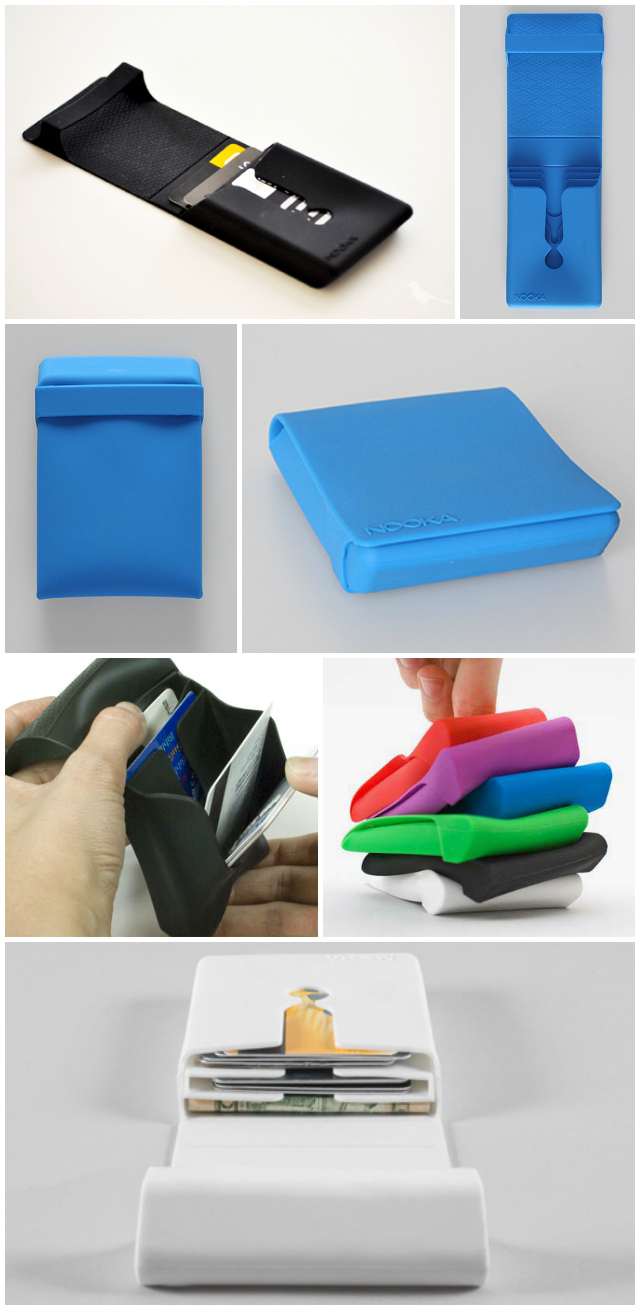 The good thing about the use of the soft rubbery and stretchable silicone material is that it is real easy to enlarge the pockets to select the card that you want. Because it is stretchy, you can stuff in about 12 cards into the wallet.
On the other hand, the Nooka Asset Organizer is a little thicker than most minimalist wallets because the material itself is rather thick and the insert does add to the overall thickness. However, you can remove the insert to get a slimmer wallet. The insert can also be used on its own as a card sleeve.
The Nooka Asset Organizer comes in a few bright color options including a funky glow-in-the-dark version that glows green. Just in case you needed something really important from your wallet in the middle of the night.
Where to Buy Nooka Asset Organizer