The words "cheap" and "good" are seldom used together to describe a product. The understanding is always that if you want a good quality product, you have to pay for it. The makers of the Goson Leather Money Clip Wallet probably never heard of this phrase because the words "cheap" and "good" perfectly describes this great slim wallet. How cheap? How does less than $10 sound to you? How good? You will have to read the rest of the review to find out.
Money clips are a popular feature for slim wallets because of the convenience they offer while adding minimum bulk. The Goson Leather Money Clip Wallet is designed with a strong and durable magnetic clip to keep your cash in place plus it comes with a amazing 6 separate slots for organizing all your cards and ID. The wallet can hold about 6-8 cards in total without the card slots getting too tight. The slots do loosen up after a while making it less of an issue to insert and remove cards.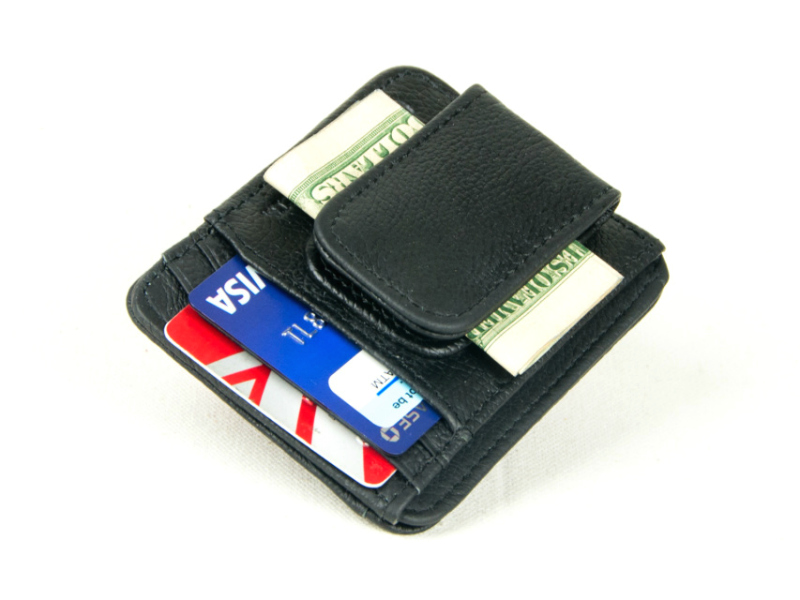 The Goson Leather Money Clip Wallet is handcrafted using high quality genuine leather. It features 3 card slots, 2 slide slots, and 1 transparent ID slot. The money clip magnet is pretty strong as it can hold a big wad of cash securely. There was fear that the strong magnet may damage the magnetic strips on the cards but after using for a few weeks, that has not happen so we presume it is safe.
We have to say that while the leather and the quality of the stitching on the wallet looks good, the Goson Leather Money Clip Wallet is not much of a looker. You will not be attracting envious stares when you pull it out of your pocket. However, what you do get is a practical slim wallet that will serve you well.
Where to Buy Goson Leather Money Clip Wallet