When it comes to a slim wallet that has almost all the features of a classic fat wallet but none of its girth, not many slim wallets can match the DeepPocket Money Clip Wallet. Made from grain cowhide leather finish, this wallet adopts the minimalist concept to keep thin and svelte. It comes with a transparent ID window for your ID card or driver's license plus it has a hidden inside pocket and a spring steel no-lift money clip that can hold up to 20 bills for easy access.
Slim and lightweight, the DeepPocket Leather Money Clip Wallet is ideal for both your front or back pocket. This wallet comes with a Velcro closure for securely holding the cash you insert into the money clip. It has 2 slots for holding your cards and each slot can hold 5 to 6 cards giving you a total of up to 12 cards. This should be more than sufficient for most if not all wallet users, even the ones not accustomed to a minimalist lifestyle.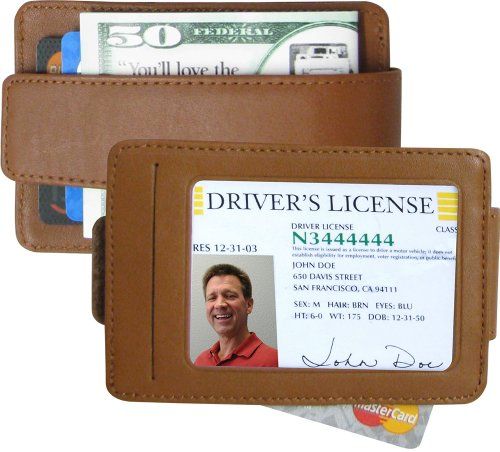 We really like the money clip design. Unlike most money clips that requires you to fold and stuff your notes under the clip and thus making it difficult to extract the exact notes that you need, unfolded bills are inserted into the DeepPocket's money clip and then folded securely using the Velcro clasp. When you release the clasp, your notes unfold and you can easily pick the ones that you need.
The DeepPocket Leather Money Clip Wallet measures 4.3 x 3.3 x 0.7 inches and weighs just 0.8 ounces. The wallet comes in both black and tan leather designs.
Where to Buy DeepPocket Leather Money Clip Wallet