One common limitation of slim wallets is that in order to reduce bulk, you are often forced to store all or a number of your cards in a single compartment hence making it difficult to pick and choose the card that you need especially if you are in a hurry. Wouldn't it be nice if the wallet allows you to fan out your cards in a staggered form to let you easily see all your cards and pick the one that you want? Well, wonder no more as the Craft Wallet allows you to do exactly just that.
The Craft Wallet is made up of two parts. The first part is the metal card case made out of aluminum. The card case holds a maximum of 7 cards but it can just as securely hold a single card. At the bottom of the case is a sliding knob that when pushed, magically pops out all 7 cards in a staggered arrangement. No more rummaging through your entire wallet just to find that one card that you need.
While there are some who can just get by with a wallet that holds just 7 cards, there are many who need more card storage and there are also those who cannot get by without using cash and even a few coins. Don't worry. The Craft Wallet has you covered with its second part, a leather sleeve add on that allows you to carry an additional 5 cards, some cash and even a few coins.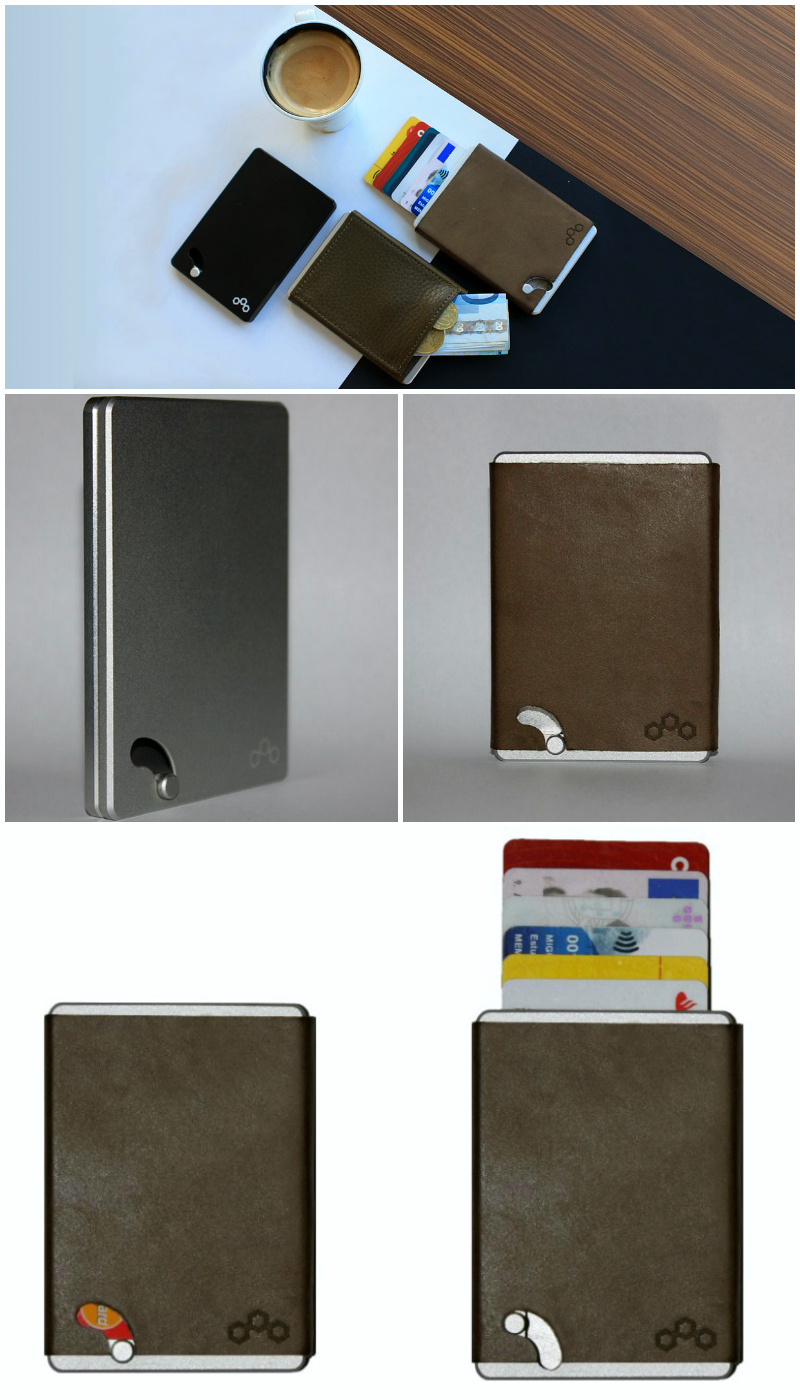 The Craft Wallet is an Indiegogo project by Miguel Morgado who is planning to raise $7,000 to make the Craft Wallet a reality. You can support the project and get your very own Craft Wallet for just $29 with free shipping for the whole world. If you want the leather sleeve add-on as well, just add an extra $10. If the funding hits $10,000 an attractive money clip will be made available as an add-on. We hope that this becomes available as a simple money clip would be great for those who don't need additional card storage but wants to carry a little cash as well.
Where to Buy Craft Wallet
Craft Wallet
The Craft Wallet has a unique mechanical system that allows you to slide out your cards in a staggered formation for easy card selection and removal.
Buy from Indiegogo