Imagine a wallet that is made from the very same high tech materials used in building state-of-the-art high speed cars and airplanes. It would be awesome, wouldn't it? Well, with the Billetus MAXX Minimalist Wallet this has just became a reality. Designed by  Dennis Kaping, this minimalist wallet is made from exotic and high tech materials such as carbon fiber, titanium and ballistic nylon.
The Billetus MAXX Minimalist Wallet is more than just an accessory for keeping cash and cards. It is a sleeve type slim wallet that is made from ballistic nylon. It has a center pocket and a side pocket on both sides. Fully loaded, the Billetus MAXX holds 6 to 10 cards. The wallet also has a couple of ultra thin titanium plate inserts that provides RFID protection.
It also comes with a multi-purpose EDC (everyday carry) credit card-sized card that is cheekily named the Cardus Openus. The Cardus Openus is probably the world's thinnest, lightest (and coolest) carbon fiber bottle opener at only 0.0565 inches thin. It also doubles up as a ruler.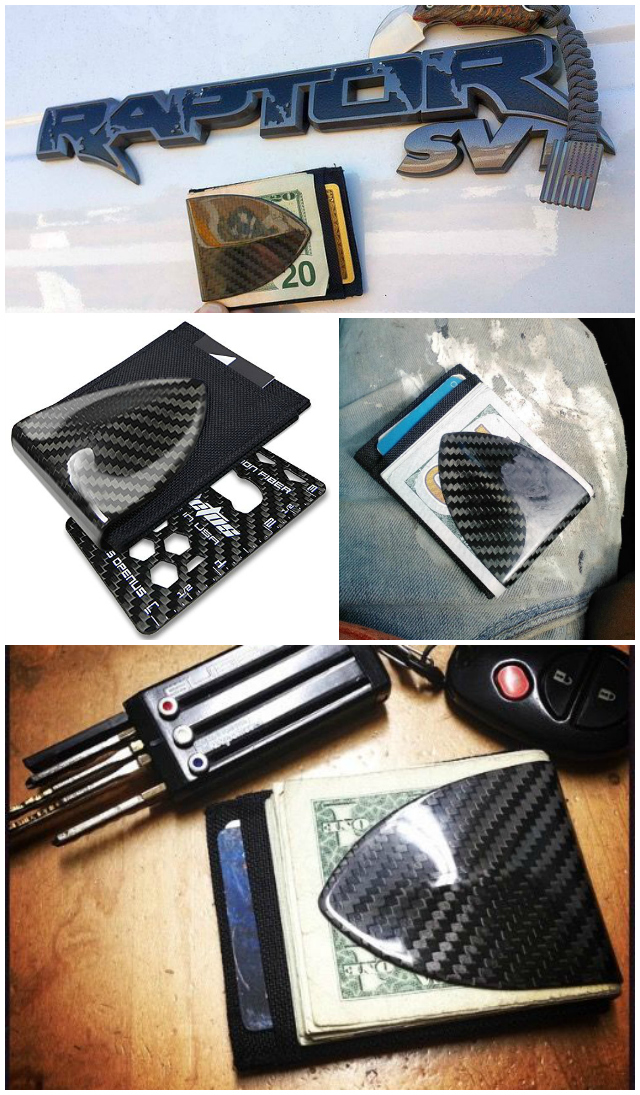 Interestingly, the Billetus MAXX Minimalist Wallet also comes with a carbon fiber money clip. You can either choose to keep your bills in one of the wallet's card pockets or you can clip about 20 bills on the outside of the wallet using the money clip. If you are carrying the money clip, you can opt to leave out the Cardus Openus as the money clip also comes with its own bottle opener.
What makes the Billetus MAXX Minimalist Wallet really interesting is that it offers lots of visual substance despite being a very lightweight wallet and the inclusion of the Cardus Openus and the money clip give you the flexibility on what you want to carry with you and how you want to use your wallet.
Alternatively, if you do not require all 3 components of the Billetus MAXX Minimalist Wallet, you can buy the sleeve wallet, bottle opener card and money clip separately.
Where to Buy Billetus MAXX Minimalist Wallet