You may not have heard of Allett but they are a San Diego based company that has been producing thin wallets way before slim wallets become popular. Allett has been producing a whole range of minimalist wallets since 1995. One of Allett's most popular products is the Classic Leather Original Wallet. This slim leather wallet holds up to 24 cards, cash, receipts and more while still keeping an amazingly slim profile.
If you would like to have a slim wallet but yet unwilling to give up carrying all your current items in your fat wallet, it is usually an impossible feat. After all, you can't have your cake and eat it too. The Allett Classic Leather Original Wallet makes the impossible possible by designing their wallet with a patented side by side design for card storage. This makes the wallet much taller compared to a normal wallet but it is just slightly more than double the size of a credit card but we think it is a small price to pay to carry up to 24 cards (you can probably squeeze in about half a dozen more) comfortably in your front pocket.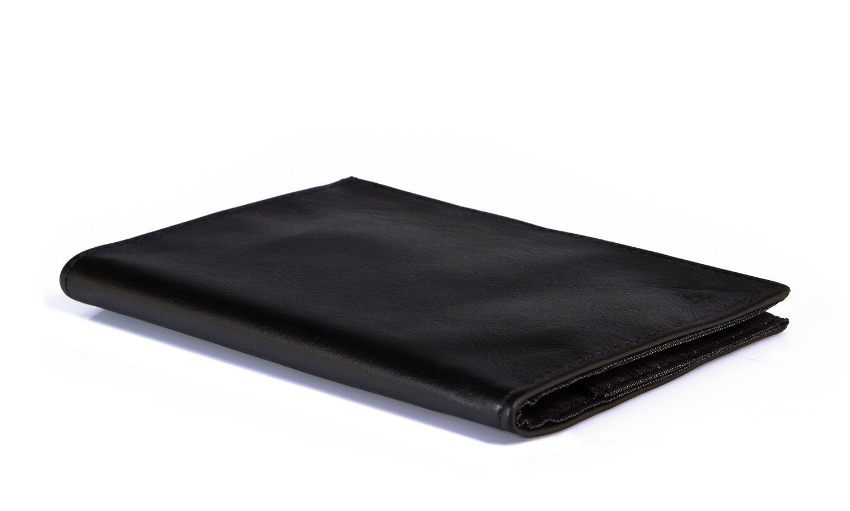 The Allett Classic Leather Original Wallet has a high quality Napa leather exterior and a soft Nylon interior. The combination of leather and nylon is the secret behind the wallet's slim design. The card pockets also feature rubber grips that help make sure that the cards stay in place and do not fall out of the wallet easily.
If you want a slim wallet that holds all the current cards, cash and receipts from your current wallet as well as eating that proverbial cake, the Allett Classic Leather Original Wallet is the wallet for you.
Where to Buy Allett Classic Leather Original Wallet